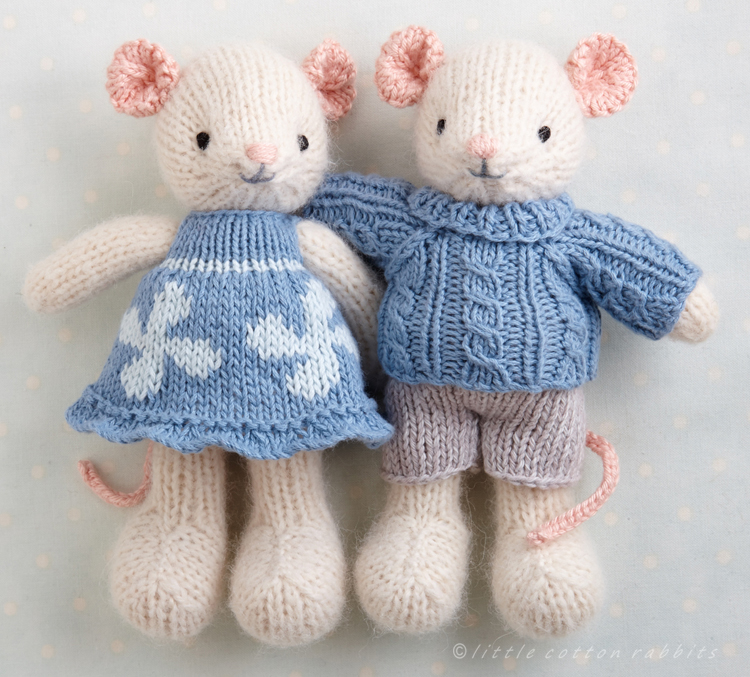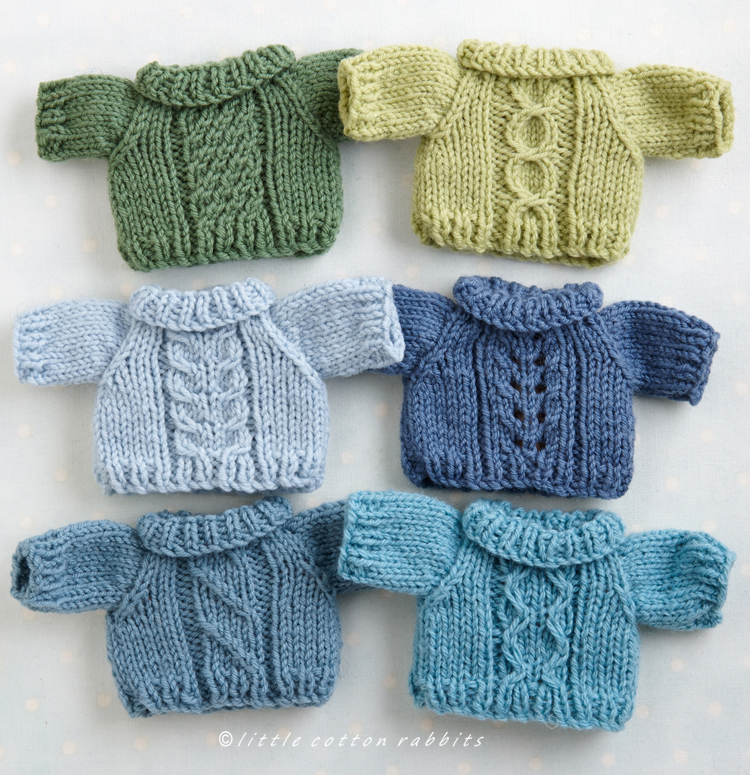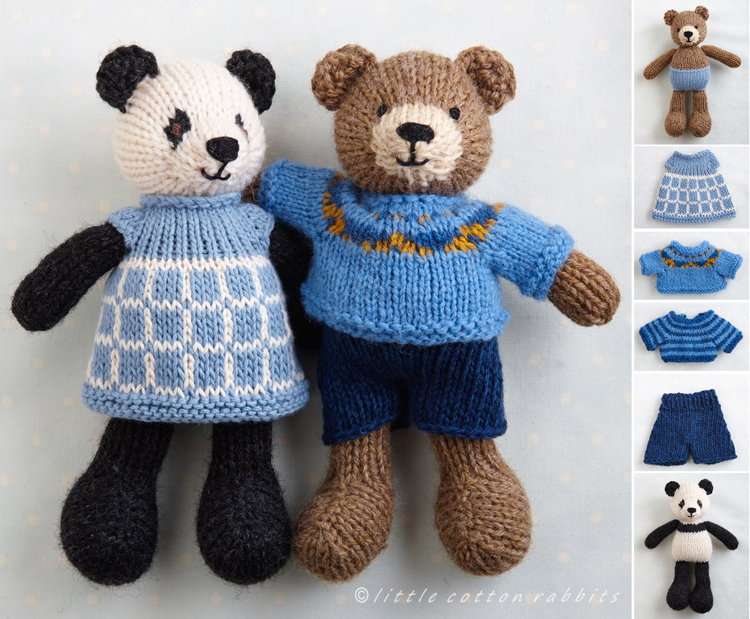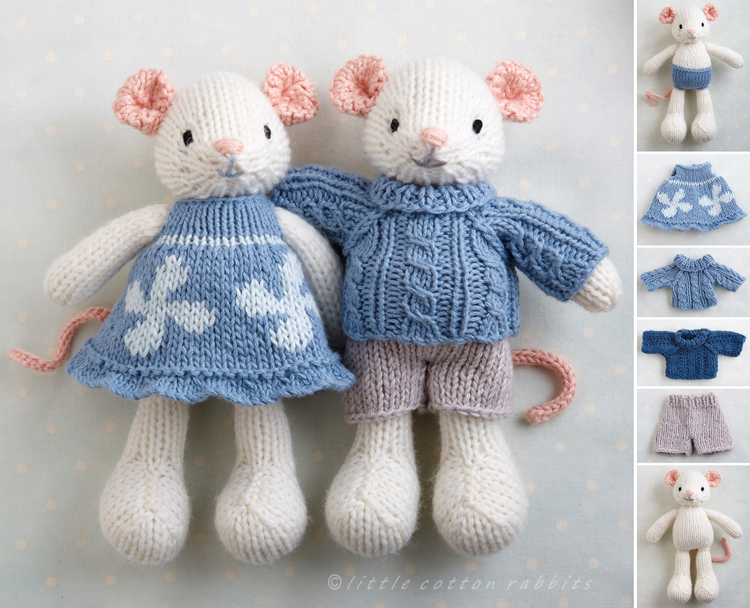 Hello and wow! I am completely humbled by the response to the first giveaway of my anniversary year. Thank you so much for all the wonderful comments and outpouring of kindness on the previous post. I admit that I've not yet managed to read all of the comments and hope to do so by the end of this week, though with 2,179 of them I hope you can understand why I'll not be replying.
Yesterday evening I used the random number generator to pick the winning numbers and these are now posted on the previous post. I've emailed each of the winners and will be sending over the first of the pattern prizes shortly.
My three newest patterns are all ready so I've just uploaded them to Ravelry and Etsy.
There is a small (7 inch) bear/panda, a small (7 inch) mouse and some small sweaters with panel designs on the front. Both the bear/ panda and the mouse come with a variety of outfits including dresses, sweaters and shorts and the existing extra patterns for the small size animals (dresses, sweaters and removable shoes) will fit them too.
I really hope that everyone has fun with these new patterns and as always I'm so excited to see what everyone makes. If you do give any of them a go it would be lovely to see your project uploaded to either the Ravelry or Facebook groups.
Thanks again for all the wonderfully kind comments. I look forward to sharing more give-aways with you as the year progresses and am off now to finish a couple of wintery themed regular-sized mice ready for my next giveaway, hopefully sometime in February if all goes to plan,
J x